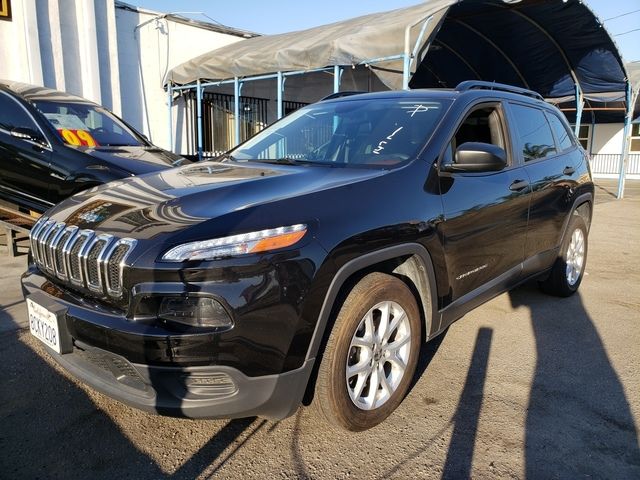 If you long for off-road fun, it may come as a surprise you don't need to spend top dollar on a quality off-road vehicle. Some of the best on the market are affordable. Save even more on a pre-owned vehicle and never stress over those scrapes and dents that deliver proof of your adventures.
Are you looking for an affordable four-wheel drive that can take a beating and get you from point A to point B without leaving you stranded? Here are some great choices you'll find at our pre-owned car dealership near Los Angeles.
Ford Ranger
The Ford Ranger, specifically the 1994 to 2011 model years, is compact, rugged, and cheap. There are plenty of parts on the market as well. You can, therefore, find what you need if that rugged trail left its mark. The Ranger has reliable four- and six-cylinder engines while the suspension can be easily upgraded. And, a five-speed, 4WD short-bed single-cab truck often performs better than some larger pickups out there.
Jeep Cherokee
The Jeep Cherokee, or XJ, was in production from 1984 to 2001. Finding a solid used Cherokee can be a challenge, but given its long production run, you can still get one for a good price. If you want off-road fun without the high price, the Cherokee's short wheelbase and V6 provides responsive performance, great lift response, and support for different tires. This 4×4 is perfect if you like to mix and match parts to get exactly the type of ride you want.
Mitsubishi Montero
The Montero, renamed from its original designation, the Pajero, comes in different forms. You can still find models from the 1980s with a short wheelbase and post-2000 vehicles with three rows of seating, so there are options. More recent models aren't as tough. However, settling for 1992-2000 models can get you a solid rear axle and full frame and tech features like 4WD with lockable front and rear axles. The Montero is less popular than similar Nissans and Toyotas, making it relatively inexpensive, although finding aftermarket parts can be a challenge.
Land Rover Discovery II
A 4WD SUV under $5K can get you strong off-road performance. The undercarriage and center locking differential can handle hours on any beaten path. It accommodates seven passengers so you can take the entire family along if you want. Just come prepared with spare parts and tools as the Discover II is known for easily breaking down and succumbing to issues like damaged driveshafts and head gaskets, or any number of other problems that may require repairs to get back on the trail.
Toyota Land Cruiser
By comparison, the Land Cruiser is a small 4×4 but can still comfortably fit seven people plus your camping gear. The four-wheel drive system can handle just about anything. This 4×4 is rather popular, so not always the easiest to find, especially if your budget is small. However, it is a highly capable off-roader.
Search CarWorld's Off-Road Inventory
CarWorld, a premier pre-owned car dealership in Hawthorne, CA, has a large and frequently updated inventory of off-road vehicles and other cars, trucks, and SUVs. We are one of the largest buy here, pay here dealerships in Southern California. Find rugged, low-cost models from top brands, each which has passed a rigorous multi-point inspection by our on-site service department, which will continue to serve you after your purchase. Visit us today to value your trade-in or get approved for financing—or call 833-219-9951 for more details.