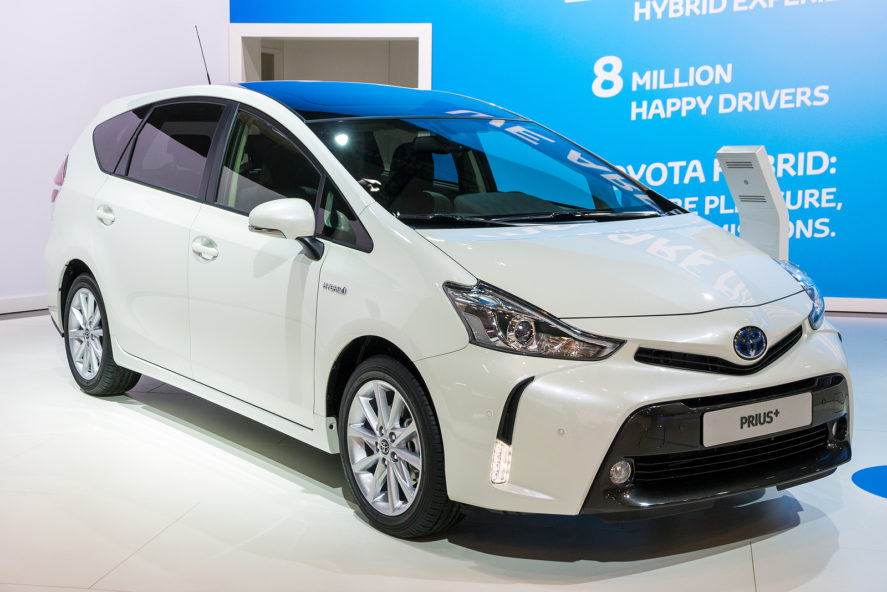 Hybrid vehicle technology remains popular as many top car makers work to keep up with demand. There are over 30 hybrid and pure-electric models on the market, but a hybrid car is a little different than an electric model. It is powered by an electric motor (with a battery pack) and a petrol or diesel engine, so there's more than one means of propulsion. People often think of the two types as the same, but there are major differences; and certainly several benefits to consider, which we will cover here.
1. Improved Gas Mileage
Better fuel economy is one of the greatest perks of hybrid vehicles. They use only electricity when the electric motor is running; gasoline is used when the combustion engine takes over. Fuel consumption varies depending on the car. For city driving, gas consumption can be reduced from 50% to 70%, also minimizing dependence on fossil fuels.
2. Environmentally Cleaner
Compact hybrids emit about 10% fewer harmful emissions, including carbon dioxide (CO2), than gas-powered cars. When no gasoline is burned, these green, environmentally friendly vehicles produce no tailpipe emissions, so they help reduce automobile-related pollution. This level of environmental conservation means fewer smog-producing greenhouse gases are released into the air.
3. Regenerative Braking
A unique feature is that whenever you decelerate, energy is captured from the brakes to recharge the battery. Regenerative braking helps reduce the amount of time it takes to reach a full charge. It also reduces reliance on conventional fuel for the gas engine. The technology increases the life of the braking system as well.
4. High Resale Value
People who are dissatisfied with gasoline prices are turning to hybrid cars. The high demand is keeping resale value for many hybrid vehicles higher. This rings true even for a hybrid just a few years old. You can therefore sell your car at a premium later, but this isn't the only financial incentive. State and federal tax credits can save up to thousands of dollars, while some lenders are offering lower loan rates to buyers of hybrid cars. In some states, insurance companies are offering discounted rates to vehicle owners.
5. Lighter Materials
The lighter weight of the vehicle contributes to energy efficiency. Since the engines are smaller and powertrain components are lightweight, they consume less energy to begin with. This can help offset the higher costs of purchasing a hybrid over conventional vehicle. But lighter doesn't mean less feature-packed. You'll find many of the same modern amenities, including keyless ignition/entry, touchscreen infotainment systems, Apple CarPlay/Android Auto, and the latest advanced safety features. The vehicle's electronics may even tell you how much fuel you are using and advise you on how to conserve more gasoline and energy.
Buy a Used Car at CarWorld
Better fuel efficiency, a cleaner environment, and cost savings are just a few perks of owning a hybrid car. These and other advantages come together so you save money. If these benefits of owning a hybrid car sound appealing, CarWorld in Hawthorne can get you into the vehicle that meets your wants and needs, at an affordable price. We remain open during the coronavirus pandemic to help you find a pre-owned car from our extensive inventory. All the while, we're working to keep you and our team safe by following social distancing guidelines. The pandemic and economic crisis are far from over, but we are offering flexible financing options to help you afford a high-quality, low-mileage used car.
Visit our Buy-Here Pay-Here dealership in Hawthorne or call 833-219-9951 to get started.