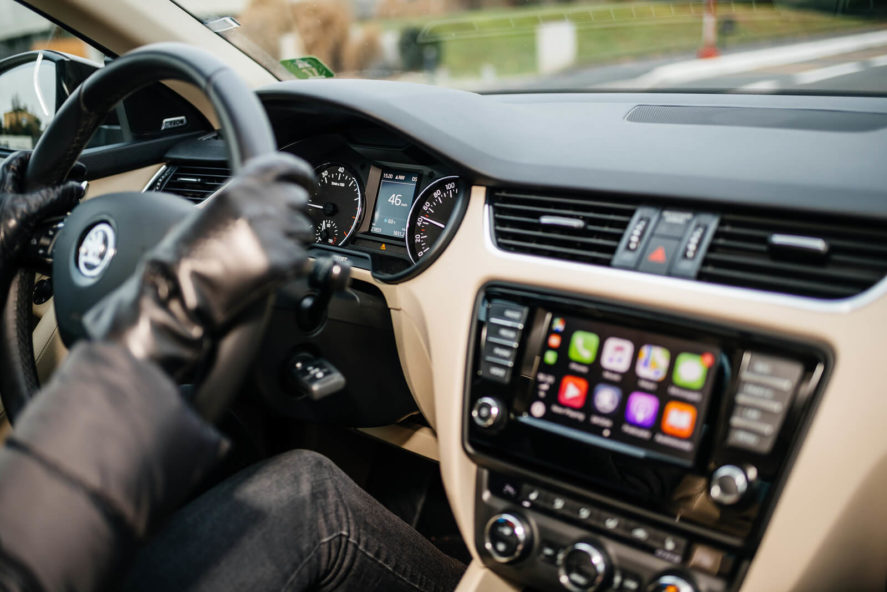 Finding the perfect Valentine's Day gift can be a challenge. Most people settle for standard gifts such as flowers or chocolates, but for a car enthusiast, automotive-focused products can be great alternatives. February isn't the highest travel month, but a thoughtful, last-minute gift can spark your romance and provide your loved one with lots of fun.
For the car lover in your life, here are some gift ideas for him/her:
Car Cover
Keeping their car protected can help save your partner money. Covers protect cars from rain, snow, ice, hail, wind, tree branches, and other harsh elements. If your boyfriend truly cherishes his vehicle, this car accessory is worth considering. At the very least, it can keep away dust and pollen, so the car always looks shiny.
Prepaid Gas/Toll Card
A prepaid gas card can give your partner a few free fill ups. Gasoline is always an expense that drivers must consider. If you've pre-paid for gas, that's less money to spend. You can do the same with tolls. If you're loved one frequently uses tollways, prepaying their bills can save them a bundle.
Detail Package
Cleaning a car keeps it sparkling and protects the paint and finish. People often forget carwashes, but a detail package can provide an incentive. A good wash and vacuum package can take years off a car's look. Or, purchase some car cleaning supplies if they prefer a DIY approach; many auto supply stores sell gift baskets of cleaning items.
Phone Mount
A great safety feature for any car. One of the most affordable car-related gifts, a phone mount is perfect for someone who is always talking on the phone while driving. It allows them to speak on the phone while having both hands on the steering wheel. This is also perfect if you constantly worry about their safety.
Driving Gloves
Also, an affordable gift option, driving gloves can make car enthusiasts from all walks of life smile. Gloves are ideal for men or women who love classic cars. They can go for a drive in their gloves; if they don't drive a classic car, you can simply get gloves for cold weather that are designed to easily grip the steering wheel.
Sirius
Does your partner spend a lot of time in their vehicle, and complain about hearing the same old song on the radio? Get them Sirius, a music streaming service with tons of music channels. There are few commercial interruptions and the signal does not fade out.
Safety Kit
Nothing says "I love you" like concern for your special someone's safety. First aid and automotive emergency items can come in handy at the least expected times.
Used Car
A new car with a big red bow can be a huge surprise. Or, if you want to save, buy a used car at CarWorld in Hawthorne. We stock over 30 makes and carefully inspect all our pre-owned models before putting them on our lot. Plus, our Buy-Here Pay-Here dealership provides plenty of financing options regardless of your credit score.
If an automobile sounds like a great Valentine's Day gift, browse our extensive online catalog. Your loved one can be on the road in no time. Apply now to be approved in minutes. We offer many incentives, including a FREE Uber with pre-approval up to 50 miles. Cars aren't only gifts for Christmas; to shop for or purchase a vehicle today, check out our inventory, visit our Hawthorne dealership, or call 213-423-7740 to speak with a helpful representative.