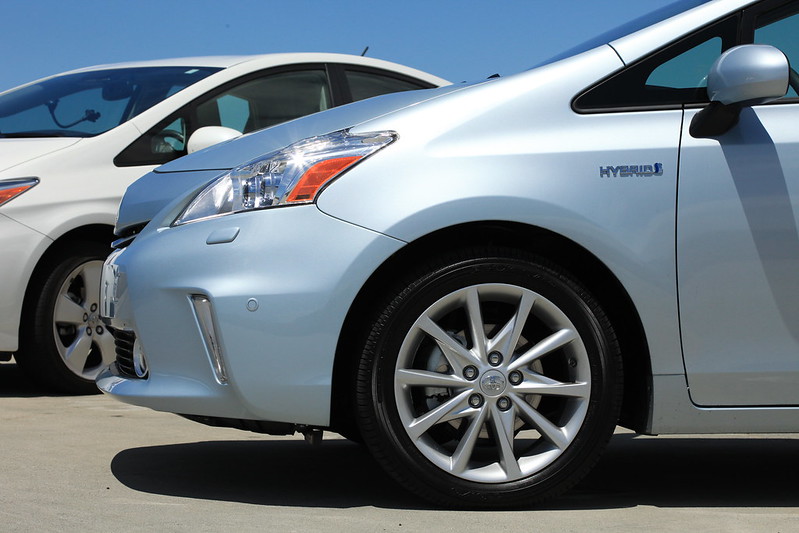 Most hybrid vehicles are quite new, so you can find one that's reliable and fun to drive. Even models from several years ago may be worth investing in. As with any car, check the CARFAX® Vehicle History Report and ask the dealer or seller questions. As for some of the best used hybrids, here is a list of ones worth considering.
2010 Ford Fusion Hybrid
Performing similar to gas-only models, this Fusion gets an excellent fuel economy of 41 mpg city and 36 mpg highway. Its four-cylinder engine delivers 156 hp, while owners can enjoy the high-quality construction and ample room for five. The vehicle includes dual-zone climate control, power front seats, and safety features such as six airbags, rear parking sensors, anti-lock brakes, and electronic stability and traction control.
2011 Toyota Prius
The Prius hybrid gets an outstanding fuel economy of 51 mpg city and 48 mpg highway. Its engine delivers just 98 hp, but this midsize hatchback car offers a spacious interior and large cargo area. The base model has power windows and door locks while the Prius II adds cruise control, push-button start, and a six-speaker stereo system. You can even save on a used higher trim level with heated front seats, navigation, and leather upholstery.
2013 Hyundai Sonata Hybrid
Gets a decent fuel economy of 40 mpg highway while sporting a strong 199 hp engine. The vehicle comes standard with front-wheel drive and a six-speed automatic transmission. Transitions between gas and electric power are nearly seamless, while the acceleration is strong. The Sonata hybrid also includes reliable regenerative brakes. Its interior is comfortable and quiet with soft front seats plus a 12.1 cubic foot trunk.
2014 Toyota Camry Hybrid
A 200 hp engine, single electric motor, fuel economy of 40-43 mpg city and 38-39 mpg highway, and strong acceleration contributed to the vehicle's ranking as #1 In 2014 Affordable Midsize Cars and 2014 Hybrid Cars from U.S. News & World Report. The family-style car handles like a gas-only model. Its interior offers ample headroom and legroom and the trunk is spacious as well. Each sedan comes with a touch-screen display, USB port, six speakers, and dual-zone automatic climate control.
2016 Chevrolet Volt
The second generation of Volt, this plug-in hybrid has a 420-mile range and a fuel efficiency measured at anywhere from 42 to 53 mpg. Standout features include CarPlay iPhone integration, accurate steering, a firm suspension, and regenerative braking. A Regen On Demand paddle on the steering wheel enhances the regenerative braking, effectively slowing the car without stepping on the brake pedal. The vehicle offers fast acceleration and strong performance on curves.
2017 Kia Niro
The subcompact SUV has a robust acceleration and gets 46-52 mpg city and 40-49 mpg highway. It was ranked #1 in 2017 Affordable Subcompact SUVs by U.S. News & World Report. In addition to its fuel efficiency, the vehicle is ranked high for its quiet automatic transmission, reliability, and smooth regenerative brakes. The Kia Niro also scored high on crash tests. The base FE model comes with a 7-inch touchscreen, six speakers, and a UVO infotainment system as well as Bluetooth and Apple CarPlay/Android Auto.
Shop for Used Hybrids at CarWorld
Our Hawthorne dealership stocks hundreds of reliable, multi-point-inspected used vehicles, including the latest hybrids. If you're looking for a used hybrid car near Los Angeles, we can help you search our inventory, get approved for flexible financing, and value your trade-in. Visit our dealership or call 833-219-9951 for more information.