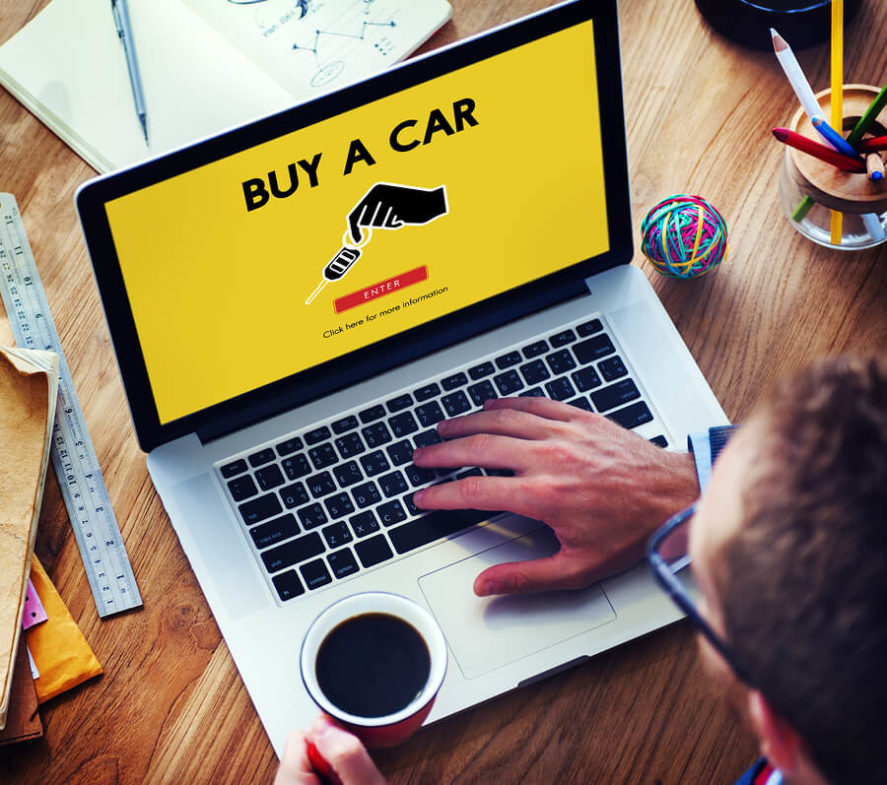 Shutdowns, stay-at-home orders, and social distancing are the new norms. The coronavirus crisis has reshaped reality, changing how we live, interact, and even shop for used cars. Our virtual lives have undoubtedly expanded during the outbreak. The automotive industry has been forced to adapt as many shoppers are buying a car online.
Car Shopping Trends Driven by the COVID-19 Outbreak
Online car dealers have seen an increase in sales of used vehicles. A recent Cars.com survey may reflect the larger scale sentiment of consumers in these uncertain times. Some trends it identified include:
Decreased Use of Public Transportation and Ridesharing: Of more than 3,000 responses, 43% said they've stopped using public transportation, while 42% said they have decreased their use of ridesharing services. The majority said they are using their own cars more often.
More People Are Considering Buying a Car: About 20% of respondents said they were considering a vehicle purchase; many said the reason was to avoid public transportation, while more than a quarter expressed concern over the cleanliness of someone else's car.
Online Car Shopping: During the pandemic, the survey found a third of those planning to buy a car are considering doing so online. The results represent the at-home shopper who is thinking of handling everything from price negotiations to financing on the web.1
Auto Dealers Are Responding
In a separate survey, over three-quarters of car dealers were offering online estimates for trade-ins, while close to that number were providing online chat to handle negotiations. Others had implemented digital retailing and financing as well as home delivery of vehicles. Cars.com also revealed use of its digital retailing tool increased by nearly 250% and, of businesses yet to ramp up their online capabilities, many were taking measures to do so.2
Between virus fears and CDC guidelines, consumers have stayed clear of dealerships, many of which have been forced to close. But people have not stopped shopping for cars. Many are actively shopping online and even connecting with their local dealerships via the internet.
Online Shopping: A Safe Method of Buying a Used Car
Believe it or not, the market is ripe for finding a good deal on a used car. Lower demand means dealers and sellers may be willing to negotiate a lower price. Plus, there is a multitude of tools for researching vehicles, including those for finding vehicle history reports. When you do see the car in person, ask the dealer if they can deliver the car to your home, and make sure to use disinfectant wipes on the steering wheel, door handles, and other touch points. Follow CDC tips and wash your hands as soon as possible when you leave the car or exit the dealership. Visit the CarWorld blog for more detailed car-buying tips.
CarWorld Is Open During the COVID-19 Pandemic
At CarWorld, we are open during the coronavirus crisis, adjusting our schedules and operations to serve customers while ensuring the safety of all. We continue to clean our dealership facilities regularly, provide sanitizing gel and foam stations, and instruct our staff on the latest CDC guidelines. Vehicle pick-up and delivery services are available while our entire inventory can be browsed via our online digital storefront.
We're committed to combatting the spread of the virus while serving our customers as best we can. Our staff is ready to assist you via phone, email, or communication tools available here on our website. If you're one of the many consumers looking to buy a car in these times, contact CarWorld today at 833-219-9951 or 310-644-9444.
Sources:
https://www.cars.com/articles/ride-sharing-drops-online-car-shopping-increases-in-coronavirus-wake-419581/