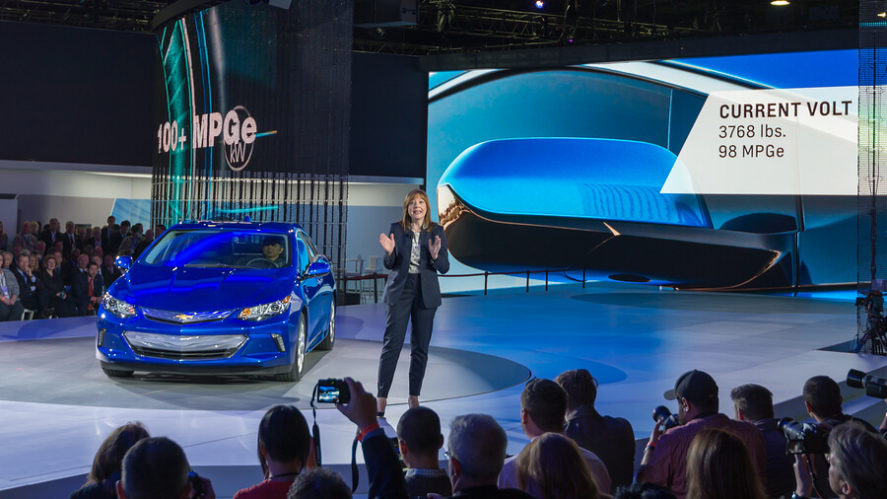 The COVID-19 pandemic has led to the closure of businesses and facilities, including the venue that was to be used for the 2020 Detroit auto show. In March, the North American International Auto Show (NAIAS) announced the cancellation of its June 2020 show in Detroit, after the New York International Auto Show was postponed until late August. It was not the first large-scale auto show to be canceled or postponed. In response to the coronavirus outbreak, over 100 convention centers and facilities in the U.S. have been repurposed to use as hospital facilities to treat people infected with coronavirus.
North American International Auto Show 2020: Canceled
The NAIAS has scheduled the June 2021 show, with a fundraising event planned for later this year. According to 2020 NAIAS Chairman Doug North, it is planned to benefit children's charities that proceeds from the 2020 Charity Preview event were intended to go to. For now, the TCF Center in Detroit will be used as a field hospital to support the plans of the Federal Emergency Management Administration (FEMA). A similar undertaking, in collaboration between FEMA and the National Guard, was completed with the Jacob K. Javits Center where the New York auto show is held.
To serve as Chairman of the 2021 NAIAS, North expressed gratitude for the stakeholders of this year's show, its sponsors, OEM partners, and the state of Michigan. He also said, in June 2021, the organization is ready
"…to produce the absolute best show and experience ever. We look forward to literally redefining the auto show landscape with fresh ideas and innovative opportunities for mobility activations and partnerships."1
Rod Alberts, executive director of the show, expressed disappointment, along with concern for "the health, safety, and well-being of the citizens of Detroit and Michigan." The show normally requires months of preparations. Numerous automakers set up multimillion dollar displays and video screens at the facility.
It was also announced that tickets purchased for the Motor City show will be fully refunded. This includes tickets for the Public Show, Industry Preview, and Charity Preview. Ticket holders will also have the opportunity to donate the proceeds of their refund to a Charity Preview beneficiary. There are currently nine to choose from.
A Difficult Time for the Auto Industry
As the COVID-19 pandemic has spread throughout the world, the automotive industry has seen vehicle production and supply disruptions for months. It also comes when auto shows have seen a decline in attendance for several years. But the NAIAS is just as concerned for the community. In Michigan, the number of coronavirus cases surpassed 25,000 on April 13, with more than 1,600 deaths, according to WXYX Detroit.2
For more information on the auto show and rescheduled dates, visit the NAIAS website.
Buy a Used Car at CarWorld in Hawthorne
At CarWorld, we have implemented a comprehensive response to the COVID-19 pandemic. Our dealership and showroom remain open as our schedules and operations have been adjusted to serve our customers as safely as possible. We are following CDC guidelines and recommendations. From thoroughly cleaning our facilities to supplying hand sanitizer stations, to instructing our staff on hand washing and to follow social distancing rules, our business is taking all necessary steps to ensure your safety.
In addition, our online digital storefront is available to browse our inventory of high-quality cars, research vehicles, and communicate directly with us. Our staff is prepared to assist you in any part of the vehicle shopping process. We are available by phone, email, or web communication tools. You can also visit our Buy Here Pay Here dealership in person while vehicle pick-up and delivery services are also available. For more information, please call us at 833-219-9951.
Sources: