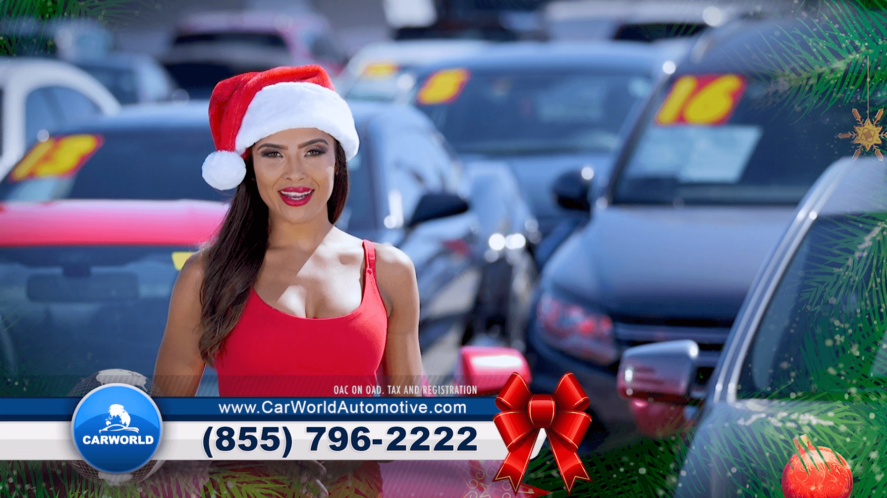 The Internet is filled with advice on when you should buy a used car. Those knowledgeable about the buying process will say the end of the month, model year, or calendar year are the best times to make a purchase. Holidays such as Memorial Day, the Fourth of July, Labor Day, and President's Day are mentioned often as well.
And, perhaps you can't schedule a trip to the dealership early in the week as many suggest but, you may be in luck anytime between Thanksgiving and the first week of January.
While used car prices tend to peak in the summer, they usually hit bottom around January 10 and then quickly shoot up again. The reason is not that many people shop for used cars during the holiday season, and as soon as January comes around, used vehicles are technically one year older. Buyers then tend to have a different perception of what a car is worth.
Should I Buy a Used Car in December?
The holidays are an opportunity to be with friends and family, shop for gifts, and find time to rest, if possible. But it's not a bad idea to think about purchasing a used car. Year-end sales events can mean significant savings. Based on data from recent years, you might find more choices from larger inventories. Dealerships are motivated by a desire to close the year with strong sales and sell off previous model-year vehicles on their lots. Salespeople trying to meet their goals can help you find great deals on used cars.
Other reasons to jump in now include:
Competition with new cars: An abundant supply of cars at the end of the year keeps prices down, but dealerships also lower used car prices to ensure they're lower than prices of new vehicles. Therefore, it's easy to find lease and finance deals.
Less popular cars are cheaper: The consumer market has gravitated towards compact and subcompact SUVs. Fewer people are looking for sedans. Shopping for a less popular class of car can save you a bit of money at a time used car prices are lowest.
Businesses are trading in their leased cars: Many businesses lease new cars to claim a late-year tax deduction. These cars often become certified used vehicles you can get attractive financing deals for, and they may have factory warranties as well.
If you're not ready to invest now, you can wait until the end of the car's design cycle or until it becomes discontinued. You can wait until the next three-day weekend as well. The holiday season isn't the only time to buy a used car, but it is certainly a time when you might have opportunities to save.
Shop for Pre-Owned Cars at CarWorld
The largest Buy-Here Pay-Here used car dealership in Hawthorne, CarWorld offers unbeatable financing options whether you have bad credit or no credit. It doesn't even matter what your credit score is. And, if you have a past repossession, we can still finance your car. We sell more than 700 types of vehicles. You can find low-mileage, multi-point inspected used cars from Audi, BMW, Dodge, Honda, Nissan, and Toyota as well as Ford, Mercedes-Benz, and others. Receive fast approval by filling out our online credit application. To learn more, visit us at 11916 Prairie Avenue or give us a call at 833-219-9951 today.