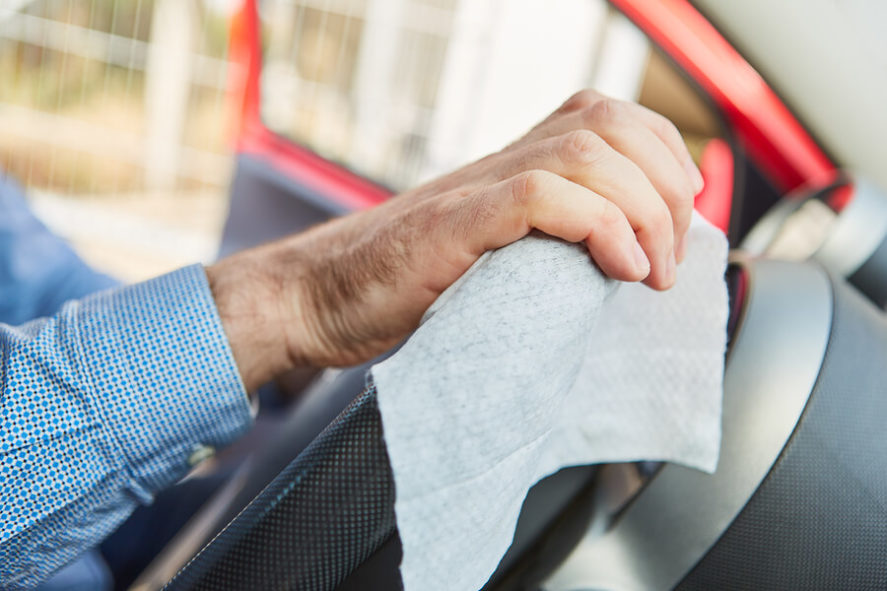 With coronavirus dominating the news, concerns about the outbreak are taking precedence rather than our cars. Heeding COVID-19 guidelines to stay at home doesn't mean neglecting your vehicle. You can address routine car maintenance and other types of car care. Taking precautions can address unseen issues now.
Whether your car is sitting parked on the street or in your garage, problems may be festering. Taking time out for maintenance can save you costs later. Your car will run more smoothly and safely, while the risk of downtime will be reduced.
Things You Can Do
No matter how much or how little you drive, use your extra downtime to:
Check the Fluids
Depending on the car you drive, the recommended oil change interval varies. Checking the oil level is simple and should be done monthly. Leaks can lead to serious damage. Also, do a periodic check of brake fluid, steering fluid, transmission fluid, and wiper fluid, as these are all important for the safety and function of your vehicle. While you're at it, take a look at your engine belts too.
Check the Tire Pressure
Purchase a tire gauge and check the pressure from time to time. For most cars and SUVs, the tire pressure should be between 28 and 32 psi (the owner's manual will provide an exact number). Optimal pressure reduces wear, decreases resistance, and increases gas mileage. Also check for flat spots if the car sits too long and for unusual wear patterns that point to alignment or suspension problems, which can affect handling.
Keep the Battery Charged
Drive at least once a week as a car battery drains over time. An occasional ride will charge it up. Even if you idle or drive a few blocks it can help. Also, if you know you're not going to drive for a while, use a trickle charger, which connects the battery terminals to a wall socket.
De-Clutter Your Car
Vehicle owners often store items just about anywhere they can—and forget about them. Take a look at what's in your trunk, back seat pockets, and console storage. You might find old chairs, containers, toys, CDs, tools, and other things you don't need. Removing the excess can make your car less cluttered and take some weight off, which can reduce wear and improve fuel efficiency.
Play with the Audio System
Your car's audio system probably does more than you think. Searching through radio stations and playing with speakers and accessory features such as Bluetooth can help enhance your next road trip. Audio controls are something drivers often forget about. But they can help create a brand-new sound experience.
Wash Your Car
Scrub the exterior with hot water, car-friendly soap, and a clean towel or sponge to get rid of dirt and grime. Take it to another level with car wax, which can protect the paint from sun damage and other elements. On the inside, vacuum the carpets and use a detail brush to clean out tight spots like vents, around dash dials, and other hard-to-reach areas. Sanitizing wipes and isopropyl alcohol can help disinfect surfaces potentially contaminated with coronavirus.
Buy a Used Car at CarWorld Today
Our Buy Here Pay Here (BHPH) dealership is open during the coronavirus pandemic. Read our COVID-19 response to learn more about the safety measures we have in place. In the meantime, we can help you find the car you need and get you approved for financing. Call 833-219-9951 or visit us in Hawthorne today to get started.