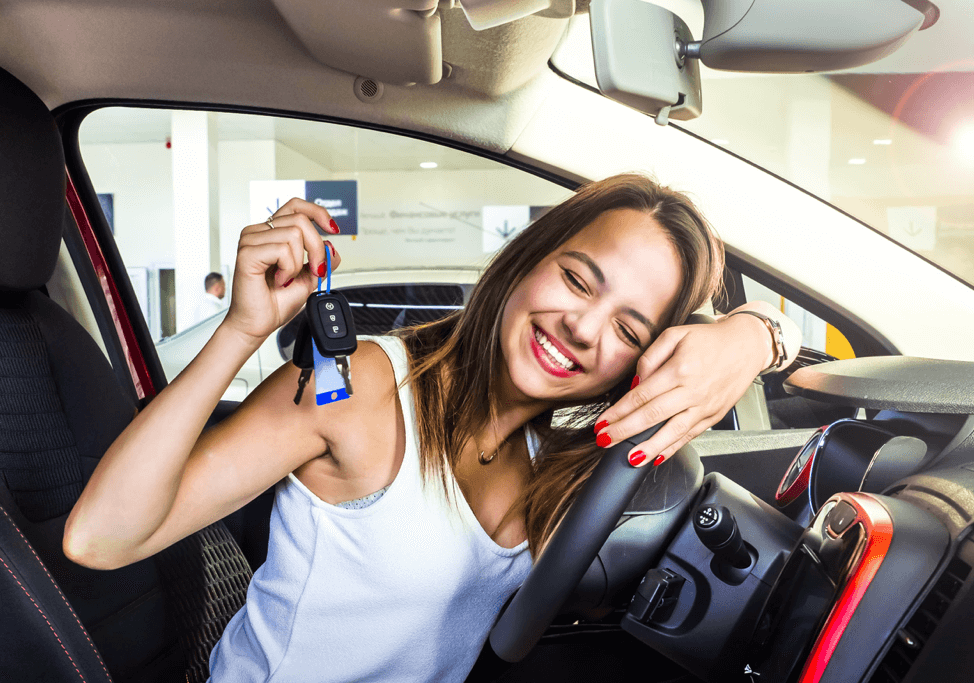 Millennials are buying fewer cars compared to previous generations, but many do have an interest in the auto industry. They often live in urban areas, so don't need a car, and perhaps don't earn a high enough income or are more careful with their money. However, data shows millennials are generally interested in driving, but many wait longer to get a license and buy a car. 
Younger car buyers are often looking for luxury brands, not the ones their parents drive. Being image-conscious and saving money don't go hand-in-hand. Mazda, Chevrolet, and Ford are brands that fit their personalities and come at a lower price tag, but even higher-end models such as the BMW 1-series, Mercedes CLA, or Audi A3 are often considered suitable.
Millennials often look for expert answers and word-of-mouth recommendations, taking time to do research and make careful decisions. Given the safety and reliability of today's used cars, and the savings associated with buying a pre-owned vehicle, one would think buying a used car would appeal to the younger consumer.
The perks of buying a used car include:
Affordability – Used cars are more affordable than new models. In fact, you can get more for your money, without paying for dealership add-ons. With the same budget, a broader set of features is available, and you can also get a higher trim level. Plus, the monthly payments can be more affordable, while insurance premiums may be lower. 
Also consider the value of the car. An automobile's value drops considerably as soon as it is driven off the lot, not to mention after a year or two. With depreciation, you can end up owing more than what the car is worth; if you sell the vehicle later, it helps to owe less than the value. That way, it's easier to sell a car if you move, change careers, or start a family.
Information – When shopping around for a used car, there are a lot of research materials to glean from. Millennials tend to be computer-savvy. Research tools such as CARFAX® enable shoppers to check on the history of a vehicle. You can see whether it had past accidents, flood damage, or extensive repairs. Just enter the car's Vehicle Identification Number, or VIN, to acquire information. Knowing if you're getting a quality used car is perhaps the most important factor in making a buying decision.
Safety and Reliability – These days, cars are built to last. To say use cars aren't dependable is a myth. And considering many are just two or three years old, and previous owners might have leased them and kept them in good shape, reliability is often not a concern. A used car may ride just as well as a new one. Recent model years also have many of the safety features today's vehicles have, including airbags, backup cameras, and some driver assistance functions. And dealerships that sell used vehicles carefully inspect each model before putting it on their lot, ensuring it is road-ready and that minor issues are fixed.
Shop at CarWorld for the Best in Luxury Used Cars
Our inventory of pre-owned vehicles includes those from major brands like Chrysler, Mercedes-Benz, Toyota, Ford, Chevrolet, and Honda. Each has undergone a multi-point inspection by our on-site service department. We also offer financing regardless of your credit history or lack thereof. A variety of financing options are available.
To speak to a representative or schedule a visit or road test, call us at 833-219-9951, or feel free to visit our dealership in person at 11916 Prairie Avenue in Hawthorne, CA.