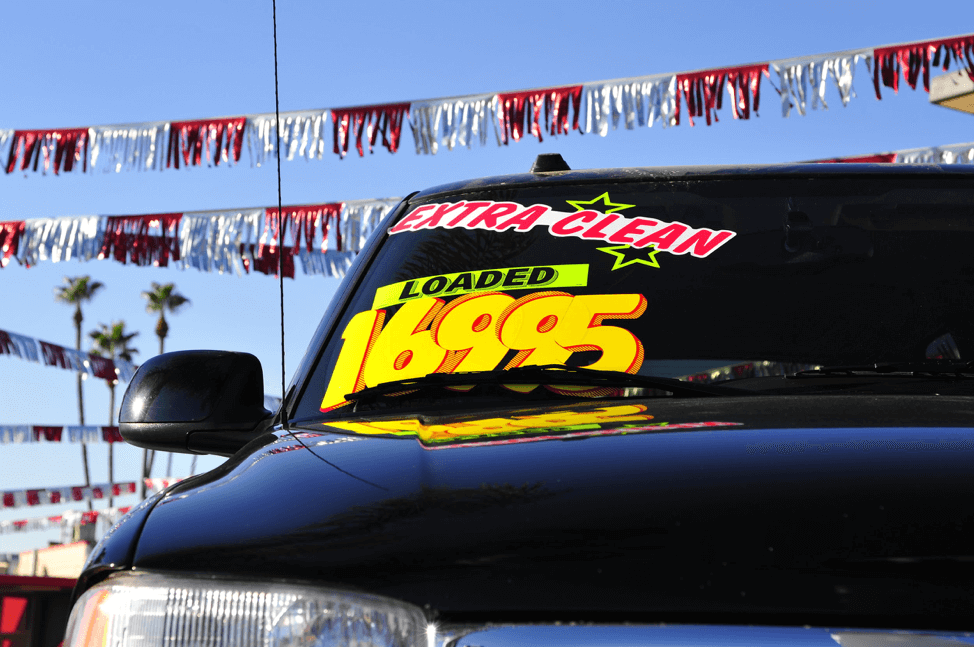 The used car market is thriving, but there are still myths about pre-owned vehicles that just aren't true. Despite the stigmas, a well-maintained used car may look and feel like new. We've compiled a list of some common myths right here.
The Car Must Be Defective – Most likely, the previous buyer didn't trade in the vehicle because of its reliability. People choose to downsize to smaller vehicles for various reasons. Perhaps the seller wants a larger vehicle to accommodate their expanding family. If you're concerned about the quality of the vehicle, check its vehicle history report for evidence of accidents, floods, or fire damage. Overall, used cars are very reliable as automobiles are now built to last many years.
It's Better to Invest in a New Car – Not really, especially when you consider a car can lose 20% of its value in the first year, and 60% within five years. Given the reliability of used cars, you can get a substantial amount of time out of one, while enjoying more for less. Also, your budget can be used to up the trim level or add features you could not otherwise afford.
Used Cars Aren't as Safe – If you're buying a used car that's just a few years old, it will have airbags (even side airbags), anti-lock brakes, electronic stability control, safety belt pretensioners, and other safety features. That is unless you're looking into a pre-1970s classic or antique car. 
For the BEST used car selection at the lowest prices, contact  CarWorld today: (833) 219-9951
 Are great used cars hard to find? 
Certainly not! At CarWorld, you will find high-quality, major brand used cars. Each has been carefully inspected by our experienced service technicians to ensure they are road ready. We offer convenient financing, regardless of your credit history, from many area banks and lenders, and can get you pre-approved in minutes. Here are some more things to look out for when buying a used car from a dealer other than CarWorld.
It's a Gas Guzzler – Cars have become more fuel-efficient, and a used one that's a few years old should be efficient. Especially if it's been maintained properly. The type of engine affects fuel use; for example, V6 engines aren't as efficient as 2.4 L engines. Age isn't the biggest factor when you consider a car's fuel economy. 
It Must Be Paid for in Cash – Auto financing is available for purchasing used cars as it is for new ones. Financing always requires you to pay interest, but paying in cash generally won't give you a better deal. The amount you put down up-front depends on the dealership. If they're asking for a lot, then they're probably trying to make as much money as possible and might not be in business long.
Your Credit Must Be Perfect – If the used car dealership offers financing, chances are they're less concerned with how great your credit is than a bank would be. At CarWorld, we offer our own financing program so you can buy here, pay here at our Hawthorne dealership. Obtaining financing for your car can even help improve your credit score, as your on-time payments will be tracked by credit bureaus.
Used Cars Are Not Warrantied – Only if you buy it from a private seller. If you purchase a used vehicle from a dealer, you will probably get a warranty similar to the one you'd get with a new car. You can, therefore, be covered for maintenance, parts, and repairs over a certain period of time.
For the BEST used car selection at the lowest prices, contact  CarWorld today: (833) 219-9951
To learn more, trade-in your vehicle, schedule a test drive, and view our latest inventory, call 833-219-9951 or visit our dealership at 11916 Prairie Ave. in Hawthorne.