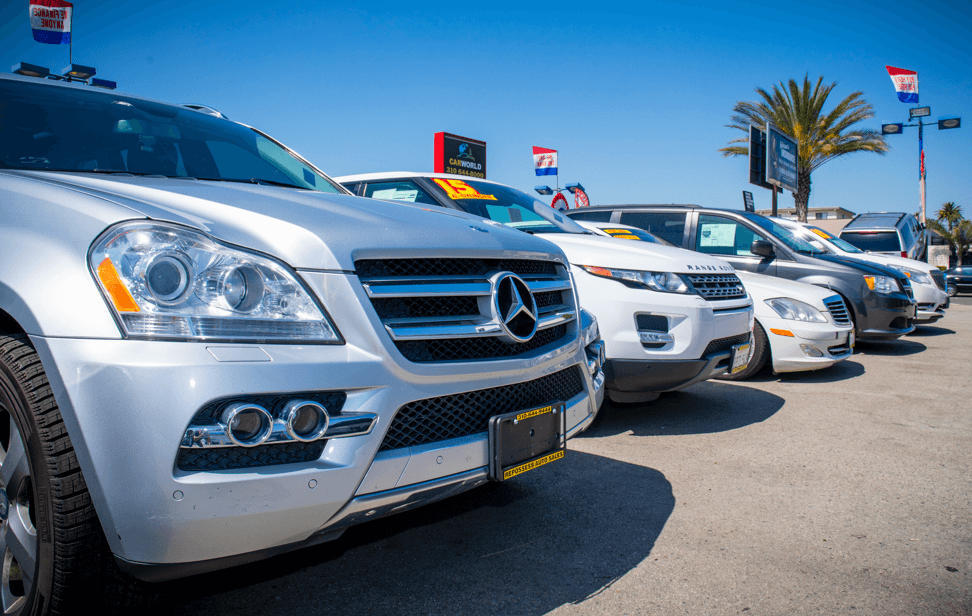 Once you consider the cost of purchasing a vehicle, fuel prices are one of the primary factors affecting the cost of ownership. Gas and diesel costs can be a concern even when fuel prices are low. When they go up, fuel prices are even more problematic. You can offset high fuel prices buy considering fuel-efficient cars.
Low gas mileage cars have improved fuel economy due to a lightweight design, smaller engines, and engine management systems. Many of today's most efficient cars are hybrid electric models. If you're looking for a vehicle that's less a financial burden in terms of fueling, you may want to consider the following:
2013 Toyota Prius
Estimated peak efficiency is up to 49 mpg city and 46 highway. The 2013 Prius features a 1.8-liter base engine and is offered in numerous trim levels. These include the Two, Three, Four, and Five as well as the Persona Series and Special Edition. A six-speaker sound system, keyless ignition and entry, Bluetooth connectivity, and heated mirrors come standard.
2013 Hyundai Sonata Hybrid
Sporting a 2.4-liter engine, this Hyundai Sonata gets an estimated 35 mpg city and 38 mpg highway. It also has an electric motor and compact battery. With the base trim, you also get keyless entry and ignition, dual-zone heating and air conditioning, heated front seats, and 16-inch wheels.
2013 Ford C-Max
A blend of a full-size sedan and small SUV, this efficient model can get you an estimated 42 mpg city and 37 highway. Its 2.0-liter engine provides sufficient power. Other attractive features include abundant head and legroom in both the front and rear seats, as well as up to 52.6 cubic feet of storage.
2013 Lexus CT 200H
Aside from luxury, the 2013 Lexus CT 200H offers an estimated 43 mpg city and 40 mpg highway. It includes a 1.8-liter engine. Aside from standard keyless ignition/entry, a six-speaker sound system, and dual-zone climate control, it also offers Bluetooth connectivity, Remote Touch, and other appealing technological features.
2016 Toyota Prius
The 2016 Prius offers an impressive estimated 54 mpg city and 50 mpg highway. There are six trim levels, but you can enjoy a plethora of standard features including a 6.1-inch touchscreen display, rearview camera, and Bluetooth connectivity with voice recognition. Even the most recent Toyota Prius model is highly rated amongst hybrid vehicles.
2017 Honda Accord Hybrid
A highly fuel-efficient car, the 2017 Honda Accord Hybrid achieves an estimated 49 mpg city and 47 mpg highway. Choose from the base, EX-L, and Touring trim levels of this mid-size sedan. The vehicle is rated for its smooth ride, great handling, and strong acceleration as well as its superior comfort.
2017 Ford Fusion Hybrid
Estimated at 43 mpg city and 41 mpg highway, this hybrid features a single 2.0-liter engine and standard features such as dual information displays and a rearview camera. The base S trim includes a nine-speaker sound system. Other trim options, such as the SE, Titanium, and Platinum, are also available. The 2016 Ford Fusion Hybrid also gets impressive mileage with 43 mpg city and 39 mpg highway.
Find Cars with the Best Gas Mileage at CarWorld
CarWorld offers a premium inventory of used vehicles, so you can enjoy their reliability, features, and fuel efficiency. Our team can help you find a car that meets all your wants and needs. Thanks to aggressive financing and fast approval, you can drive away the same day. Call us at 833-219-9951 or visit our Hawthorne dealership today to learn more.