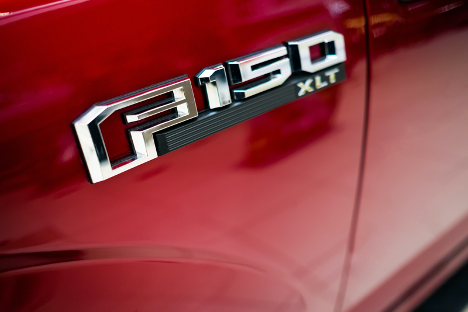 If truck sales were a popularity contest, the Ford F-series would win every time. Even in the era of electric and hybrid cars, it looks as if Americans still love their pickup trucks. Since 1977, the Ford F-150 remains the best selling pickup truck in the United States.
According to recent online searches, the Ford F-150 fell in the top three most heavily searched vehicles in all 50 states, aside from California. The data showed that this powerhouse of a pickup truck is especially beloved throughout the Midwest and the Southern states.
Even during a pandemic, when car sales were expected to drop considerably, truck sales have remained steady. J.D. Power has reported that truck sales have only slumped by 1%, leaving some car manufacturers concerned about meeting demand as states start to open back up again.
In a new report published by ValuePenguin/LendingTree, the Chevy Silverado, Honda Civic, Honda Accord, and Toyota Tacoma all join the F-150 to complete the list of most searched vehicles in the US.
A senior research analyst at ValuePenguin, Michael Hoffman, said that the findings provide a detailed roadmap to what kind of automobiles consumers are interested in. Hoffman pointed out that, "Several manufacturers like GM and Fiat Chrysler have expressed concern that demand may outstrip supply amid factory shutdowns due to the novel coronavirus."
Why the Ford F-150 Is America's Favorite Pickup Truck
If you exclude California and the Northeast, the F-150 was the most searched car in every other state. The only reason the famed pickup fell short is due to those areas being more congested. People that live in densely populated cities put features like fuel efficiency and a compact frame ahead of power and durability.   
But what makes the Ford F-150 so darn irresistible? Here is a list of reasons why the F-150 continues to break records and win the hearts of consumers year after year. 
Built Ford Tough Engineering –

There is a reason why "Built Ford Tough" has remained their signature slogan – It's the truth! The F-150 is constructed out of military-grade aluminum alloy to make the body both lighter and stronger. This allows the truck to tow heavier payloads and still manage to get favorable gas mileage. Which brings us to our next perk. 

Gas Mileage –

When it comes to gas mileage, Ford's F-150 is surprisingly efficient. The engine has a 3.5L EcoBoost V6 and an EPA rating of 19 miles per gallon in the city, 26 miles per gallon on the highway. That is pretty impressive for a pickup truck with so much horsepower. 

Positive Reviews From Trusted Sources –

Car & Driver magazine, one of the most trusted resources for all things automobile-related, said that the F-150 was, "the best full-size pickup truck you can buy. Period." 

Independent Front Suspension –

Before the mid-60s, riding in a truck could be a rather bumpy affair. But with the introduction of independent suspension and Ford's twin I-beam configuration, the F-150 is able to offer a smooth, luxurious ride.  

Safety –

When it comes to safety features the F-150 has them in spades. Ford spared no expense in designing a truck that is worthy of the NHTSA 5-star rating. Complete with top-of-the-line airbags, blind spot info system, adaptive cruise control, and pre-collision assist, you can rest assured that you're riding in one safe ride. 

Advanced Technology –

No matter the smart device, your F-150 will be able to connect to it. With Ford's intuitive FordPass technology you can keep in touch with your pick truck remotely. This allows you to check fuel levels, lock and unlock your doors, and even start your truck remotely. It even comes with an auto-locating feature so you never will lose your truck in a crowded parking lot again.

Awesome Design – Now that you know that the F-150 has about every feature imaginable, it's time to consider how gorgeous these trucks are. Ford has spent decades fine-tuning its design and it has clearly paid off. The 2020 F-150 remains on the top 5 list of most searched vehicles in the United States.
CarWorld Has the Best Selection of Used F-150s
We have made it simple to borrow money to purchase the vehicle you want. Our Buy Here Pay Here (BHPH) car financing options make it easy to get back on the road. Hawthorne offers hundreds of top-brand vehicles. If you're looking to buy a pre-owned F-150, we are open for business during the pandemic.
In response to the ongoing COVID-19 outbreak, we are taking extra steps to keep our facilities sanitary and ensuring our staff follows hand-washing and social distancing guidelines. Feel free to call us at 833.219.9951 and/or 310.644.9444 to get started.