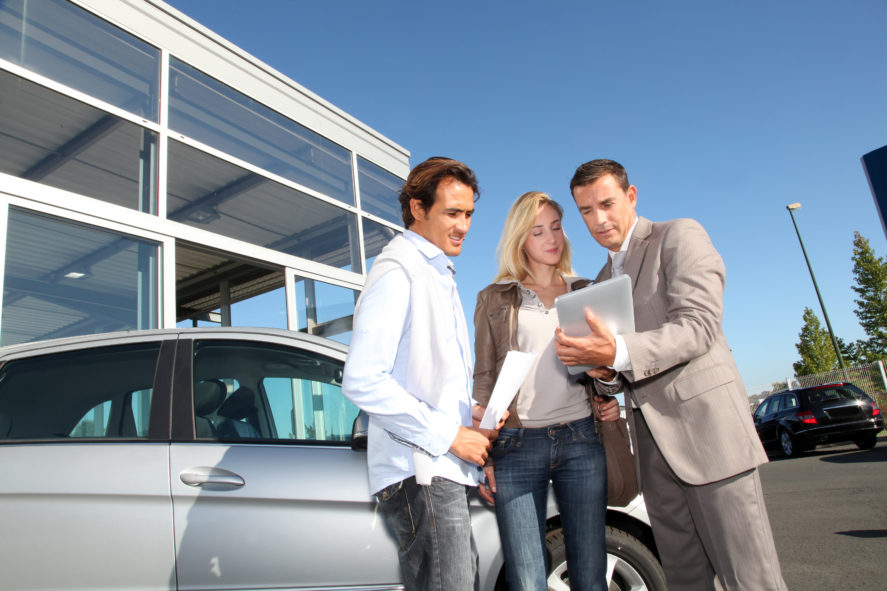 In May 2020, interest rates for new vehicles dropped to the lowest level since August 2013, to an average annual percentage rate (APR) of 4%, according to Edmunds.com. The APR on new financed vehicles was 4.3% in April. One year ago, it was 6.1%. However, this isn't the only trend currently shaping the automotive industry.
Edmunds also reported that, while 0% finance offers were near record levels and well above average, such deals declined in May. These offers accounted for 24% of all new financed purchases. That is down slightly from the month before but 47% of all financed purchases in May were associated with an APR of less than 3%. In April, the number was 41.5%.
Financing Trends
Trends in finance data, in addition to 0% auto interest rates, paint a picture of the current state of the automotive industry. These include:
Loan terms: The average loan term for a new car in May 2020 was 71.4 months, compared to 69.6 months last year and 67.5 months in May 2015. For used cars, it rose just slightly from 67.3 months in May 2019 to 67.9 months in May 2020.
Payments: The average monthly payment for May 2020 was $570 compared to $559 last year, while down payments decreased on average from $4,235 to $3,925. However, average down payments for used cars rose from $2,719 to $2,947.
Amount financed: In May 2015, the average amount financed for new cars was $28,908, which rose to $32,510 in May 2019 and $36,059 in May 2020. For used cars, it was $20,782 in May 2015, which rose to $22,191 in 2019 and up slightly to $22,721 in May 2020.2
The data show that, with 0% deals, car shoppers are generally comfortable with longer loans. People are seeking the cars they want now, whether to move up their plans during the coronavirus pandemic or take advantage of great deals.
Overall Vehicle Sales Drop
Consumer vehicle sales have been strong, but an overall decline comes from a drop in fleet sales, including rental cars. The pattern has led to some dramatic predictions. One from ALG Inc. projects 1.008 million units in new vehicle sales for May, which is down 32% over last year, with a seasonally adjusted annualized rate for light vehicle sales that rivals the 2007-2009 recession.
Similar projections have been made by others, including Edmunds, which predicted a 32.5% decline. Cox Automotive predicted a drop in vehicle sales of 33%. Regardless, Toyota had a brighter outlook of 26% and Hyundai was even more optimistic with a prediction of just a 13% decline in sales. In a University of Michigan survey, 64% of those polled believed it was a good time to buy a car, which was up from 57% in April, so apparently the deals are persuading many people more so than the economic downturn and COVID-19 fears.3
Take Advantage of Low Interest Rates and Other Incentives
CarWorld, one of the largest Buy-Here Pay-Here used car dealerships in Hawthorne, is proud to serve car buyers during this challenging time. Our flexible financing options allow you to fit the car you want into your budget, whether you have bad credit or no credit at all. We are also taking COVID-19 precautions to ensure our facility is safe and sanitary for our customers and staff. This includes installing hand sanitizer stations and adhering to social distancing guidelines. To learn more and take advantage of the latest deals while they last, call 833-219-9951 or visit our showroom.