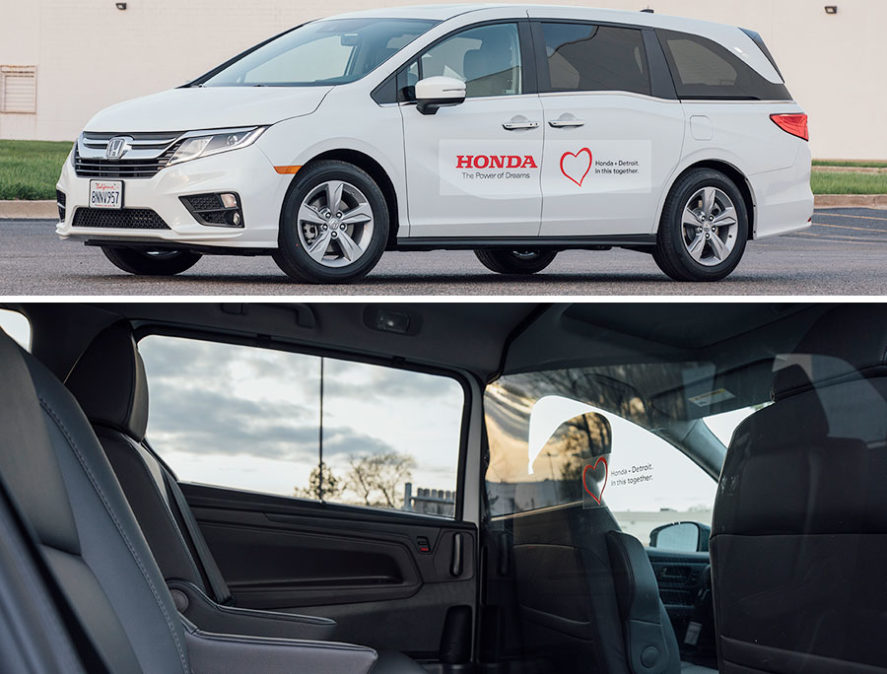 CarWorld is proud to sell the Honda Odyssey, a minivan that has found new purpose during the novel coronavirus pandemic. One of the top domestic-market minivans, the Honda Odyssey is ranked high for its roomy, comfortable cabin and strong, reliable engine. In Detroit, it has been modified to transport COVID-19 patients to and from medical facilities for testing and treatment. If that alone isn't enough to draw praise, here is a deeper look into why this vehicle is so highly regarded.
Honda Odyssey Is Ranked #1
The Odyssey is the winner of the 2020 Best Minivans for Families award by U.S. News & World Report. Passenger and cargo space, positive reviews, and safety and reliability ratings are factored into this level of recognition. Its passenger space accommodates up to eight people. In addition, it was a finalist for the 2020 Best Minivan for the Money award. Its value is attributed to the quality of its performance on the road as much as how the cabin comfortably accommodates the entire family.
Modified Honda Odysseys Transport COVID-19 Patients
On May 5, American Honda delivered 10 Odyssey minivans to the city of Detroit. The automaker completed several modifications, including installing plastic barriers behind the front seats to protect drivers and healthcare workers from being infected by the coronavirus. Engineers added brackets to fasten the barrier, creating two independent zones within the cabin.
Also, the ventilation system has been modified with a blower motor that runs the front fans faster than the rear fans. This creates an air pressure differential that reduces the migration of infected respiratory droplets. The rear seating area has more negative pressure, while air from the rear compartment exits through separate vents located near the rear bumper. Honda's engineering team was also able to modify how air enters the vehicle; in the front, air is drawn in by the air conditioning unit. In the rear section, it enters through channels in the floor and the headliner.
Honda performed the modifications at its Raymond, Ohio, research and development center. It took roughly two weeks to complete the work. Vent and fan modifications were made with the help of specialized software that was rewritten to achieve the desired separation of air chambers in the cabin. The concept of negative-pressure spaces Honda has applied here also helps prevent the spread of contagions at medical and research facilities.
CarWorld Is Selling Honda Odyssey's During the Coronavirus Pandemic
At CarWorld, you can buy a used Odyssey at a lower price than a new model and get the same high-quality features and performance. It is a comfortable, reliable, and safe vehicle for families. Our Hawthorne dealership has also implemented a complete COVID-19 response plan to protect our customers and staff. Per CDC guidelines, we clean our dealership daily, have installed on-site sanitizing gel and foam stations, and have instructed our staff in hand washing and following social distancing recommendations of six feet.
Our adjustments are having minimal impacts on our in-store operations. But we are encouraging customers to use our online digital storefront to research and shop for cars. We are available by phone, so you can call 833-219-9951 to talk to a friendly member of our team, or email us at sales@carworldautomotive.com. Contact us today if you want to buy a used car, SUV, van, or convertible and take advantage of our Buy Here Pay Here (BHPH) program and flexible financing options.