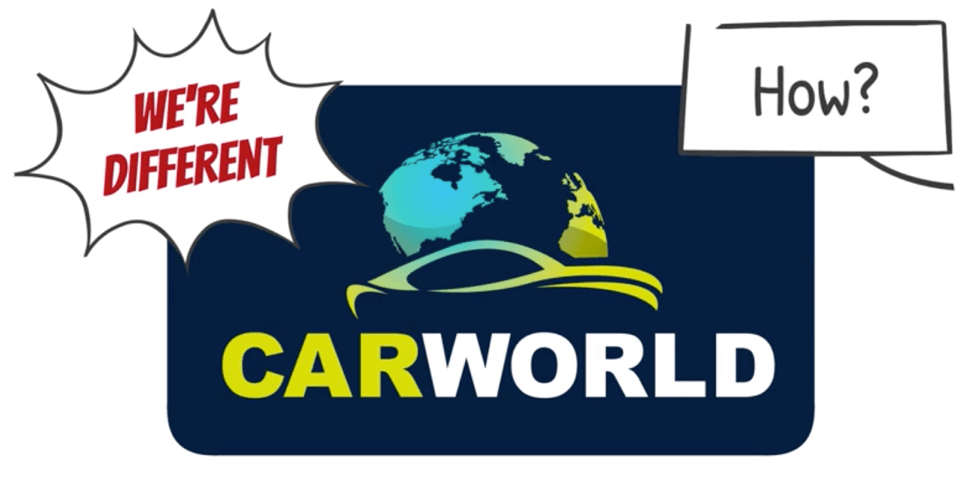 Buying a new car comes with many uncertainties. There are many factors to consider, from affordability to whether the dealership will approve financing. But this isn't the case with CarWorld. A premier used car dealership in Hawthorne, we're always working with our customers to make sure they secure financing and drive off with the car they want and need.
It's no secret investing in a used car has benefits. You can save money while getting more for your dollar. And today's cars can last much longer without major trouble. If you don't have a perfect financial history, finding even the best car dealerships near you isn't always going to make a difference. At CarWorld, we are different in that we offer:
Aggressive Financing
The premier buy here, pay here dealership in the Los Angeles area, we accept various forms of payment, from regular income to supplemental income, and accept payments over the phone or online. If your credit is less than ideal or you don't have credit, we can work with you. We'll even get you pre-approved in minutes to make the process fast and stress-free. Just fill out and submit our secure online financing pre-approval form.
Best Cars at Great Prices
Finding affordable cars near you has never been easier. To locate vehicles in your budget, use our online search filters to set a price range, and instantly see your options with cost per month, interest rates, and the amount you put down. Our search filters also let you quickly find cars based on mileage, fuel economy, exterior color, make/model/year, and much more. Find top brands in our mass inventory of over 700 vehicles, including Buick, Cadillac, Chrysler, Infiniti, Mercedes-Benz, Dodge, Toyota, and Volkswagen.
Trade-In Deals
At CarWorld, we have provided a simple online tool to determine the True Market Value® of a car. Select your make, model, year, and style; then tell us your zip code as well as the color, condition, and mileage of your vehicle in just a few short steps. That way, you'll see if you can save even more on our extensive used inventory.
Specials
Periodic used car specials are posted as they become available, where you can get details on each model and request an e-Price. Or, stay abreast of our frequently changing manager's specials. We post weekly ads for the most current deals as well. Our service specials and coupons can save you on maintenance; servicing your car does not have to break the bank. With a coupon, you can get much-needed maintenance at a price you can afford.
Careful Inspections
Before putting any car up for sale, we conduct a rigorous multi-point inspection covering every last detail. Our on-site service department checks for any performance or safety issues, inside and out. This ensures every model in our inventory is safe to drive and is showroom-clean, road-ready, and meets all your needs. You can also depend on the same service team after sales to ensure your vehicle lasts and continues to perform its best.
Contact CarWorld Today
A family-run business, CarWorld is one of the largest car dealerships in Hawthorne with a buy here, pay here process. Find leading brands of used cars at reasonable prices, along with easy financing options. Serving customers around Los Angeles and throughout Southern California, CarWorld can be depended upon for quality customer service from sales to financing, to vehicle maintenance. Feel free to browse our pre-owned vehicle selection online, visit our dealership, or call 833-219-9951 today.