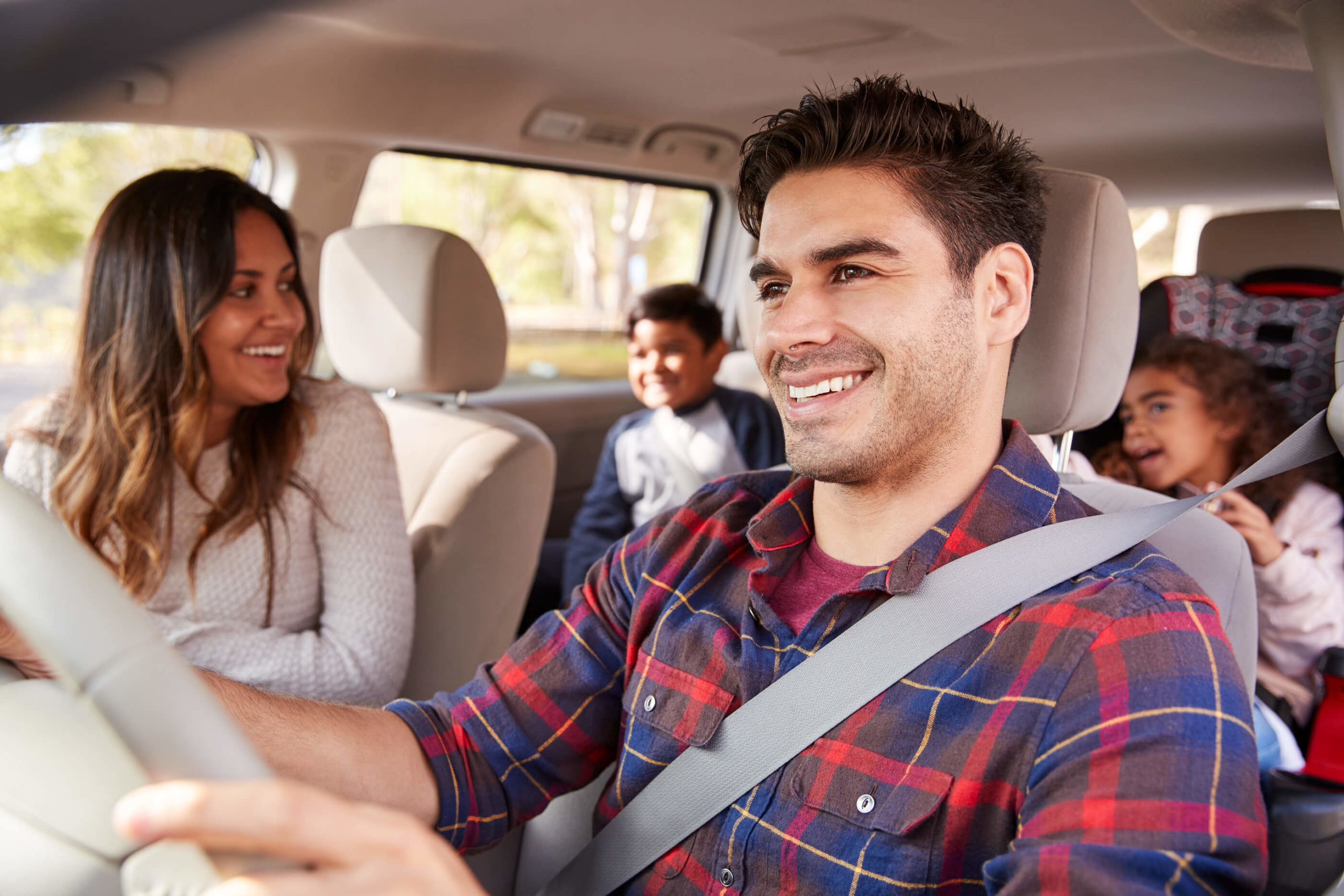 Nowadays, the often-preferred family vehicle is the SUV, but there are sedans and other types of vehicles that can suit your needs as well. It all depends on your expectations and lifestyle. If you carpool often, a minivan might be best, or a pickup truck might do if you crave an outdoor life. If you're looking for pre-owned cars near Los Angeles, here are some of the best family vehicles on the market today:
Honda CR-V
A sleek, compact SUV, the CR-V has a large interior with fold-down seats, yielding 76 cubic feet of cargo space. The vehicle has a powerful turbocharged engine, responsive handling, and safety features. Adaptive cruise control, automatic emergency braking, and lane-keeping assist are included. It's also a fuel-efficient car, getting 30 mpg combined, saving you cash at the pump.
Volvo XC60
A family-oriented luxury SUV that's sharp-looking and modern. It even integrates booster seats in the second row, as an option, and offers two adjustable heights for children older than three. The vehicle also offers four-zone climate control, while the front seats have a massage function. And as would be expected in a Volvo, safety features are abundant and include lane steering assistance.
Honda Accord
Considered by many the benchmark family car, the Accord is high in quality outside and inside. The sedan's back seat is roomy, accommodating large child seats. Its trunk is also large enough to pack away luggage for the entire family. A fuel-efficient engine, sharp handling, and an array of standard advanced safety features also give the Honda Accord its appeal.
Mercedes-Benz E-Class
Known as a family luxury car for some time, it comes with standard all-wheel drive. It's cargo space rivals that of a compact SUV, at 64 cubic feet. Along with the latest safety and automation technology, the E-Class sports three-zone climate control, advanced air filtration, and sound and infrared light absorbing windows, making it safe and comfortable for all during those long road trips.
Honda Odyssey
The minivan not only is equipped with a 280 hp V6 engine; it has convenient sideways-sliding second-row seats, which can be moved to be grouped side-by-side or to create a center aisle. The EX trim offers seating for eight passengers. Even higher trims include an in-cabin camera, so you can watch the kids from the driver's seat. In addition, the Odyssey ranks well on fuel economy, reaching 22 mpg combined.
Ram 1500
Pickup trucks aren't typically associated with family travel, but the Ram 1500 takes this leap. Reclining rear seats provide added comfort, while a coil-spring rear suspension allows a softer ride and precision control when cornering (an air suspension is optional). In addition to comfort, the Ram offers 11,500 pounds of towing capacity, so you can haul large toys, bikes, and boats. You can even change lanes safely with a full load thanks to the blind-spot monitoring system.
Shop CarWorld for the Best Pre-Owned Family Cars
If you're seeking an affordable car for your family with all the features you need, why not purchase a used vehicle? Our large inventory consists of leading-brand, low-mileage makes and models, with hundreds to choose from. One of the largest buy here, pay here dealerships in Southern California, we also offer financing options for everyone, regardless of credit. Each vehicle in our lot has passed a rigorous multi-point inspection to ensure it's road ready. To view your options and drive away the same day, visit our pre-owned car dealership in Hawthorne, CA, or call us at 833-219-9951.