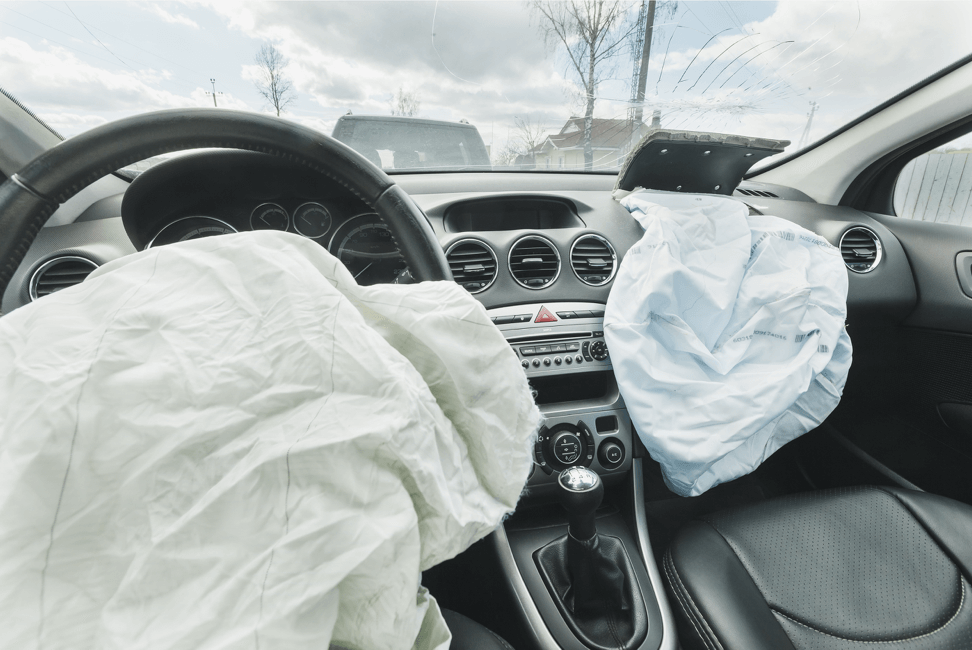 Airbags are among the most important safety features of automobiles. Often referred to as Supplementary Restraint Systems (seatbelts being the Primary Restraint Systems), car airbags are designed to inflate rapidly in a collision, impact, or sudden deceleration. Their main purpose is to provide cushioning and restraint during a crash while preventing injuries due to motion within the vehicle.
An airbag is essentially a balloon connected to crash sensors. Modern cars have frontal airbags, side airbags, and others, sometimes as many as six to 10 airbags. But airbag safety doesn't make your car invincible. It is still important to obey traffic laws and drive safely; high-speed crashes can still be fatal even if the airbags are deployed.
Statistical Proof Airbags Work
Information from the National Highway Traffic Safety Administration (NHTSA) reveals why airbags are so important. Since 1998, frontal airbags in passenger cars have been standard. The following year, they became standard in all SUVs, vans, and pickup trucks. The NHTSA estimates airbags saved over 50,000 lives between 1987 and 2017. An estimated 2,790 people aged 13 and older were saved by frontal airbags in 2017 alone.
Who Does an Airbag Protect?
Airbags are designed to work with seatbelts to keep occupants restrained in a crash. In a high-speed crash, frontal airbags can prevent people from flying through the windshield. Children under 13 should sit in the back seat. If a child is seated in the front row, secure them as far back as possible to increase the distance, so the force of the airbag is less likely to injure them.
In most cases, the safety benefits of airbags outweigh the risks. An ON-OFF switch may be installed, with authorization from the NHTSA, if a rear-facing infant restraint must be placed in the front, a child under 13 requires medical monitoring in the front of the vehicle, the driver is of small stature and must sit within a few inches of the airbag, or an individual with a medical condition is safer with the frontal airbag off.
How Does an Airbag Deploy?
The airbag system consists of an electronic control unit, which transmits a signal to an inflator when a crash is detected. Located within the airbag module, this inflator includes an igniter that initiates a chemical reaction upon the release of a harmless gas. The airbag then inflates within 1/20th of a second. Frontal airbags prevent occupants from moving forward, while side-impact airbags protect drivers and passengers from objects inside and outside the vehicle.
Airbags Reduce Injury and Death Risk
There have been studies questioning the overall safety of airbags. Injuries have occurred due to impacts with them, but being unprotected comes with a much higher risk of serious injury and death. Another benefit is lower insurance rates. If your car has airbags, insurance premiums can be reduced because vehicle occupants are more protected. This is another incentive to purchase a vehicle with airbags.
Find a Reliable, Safe Car at Our Used Car Dealership
CarWorld is the best place to find used cars, vans, trucks, and SUVs in Hawthorne, California. Serving drivers throughout the Los Angeles area, we help find affordable vehicles to accommodate families, regardless of credit history. Aggressive financing options, rigorous inspections, and comprehensive after-sales service are other reasons customers depend on us. Browse our selection of used cars online or visit our buy here, pay here dealership to drive away the same day. For more information, call 833-219-9951.