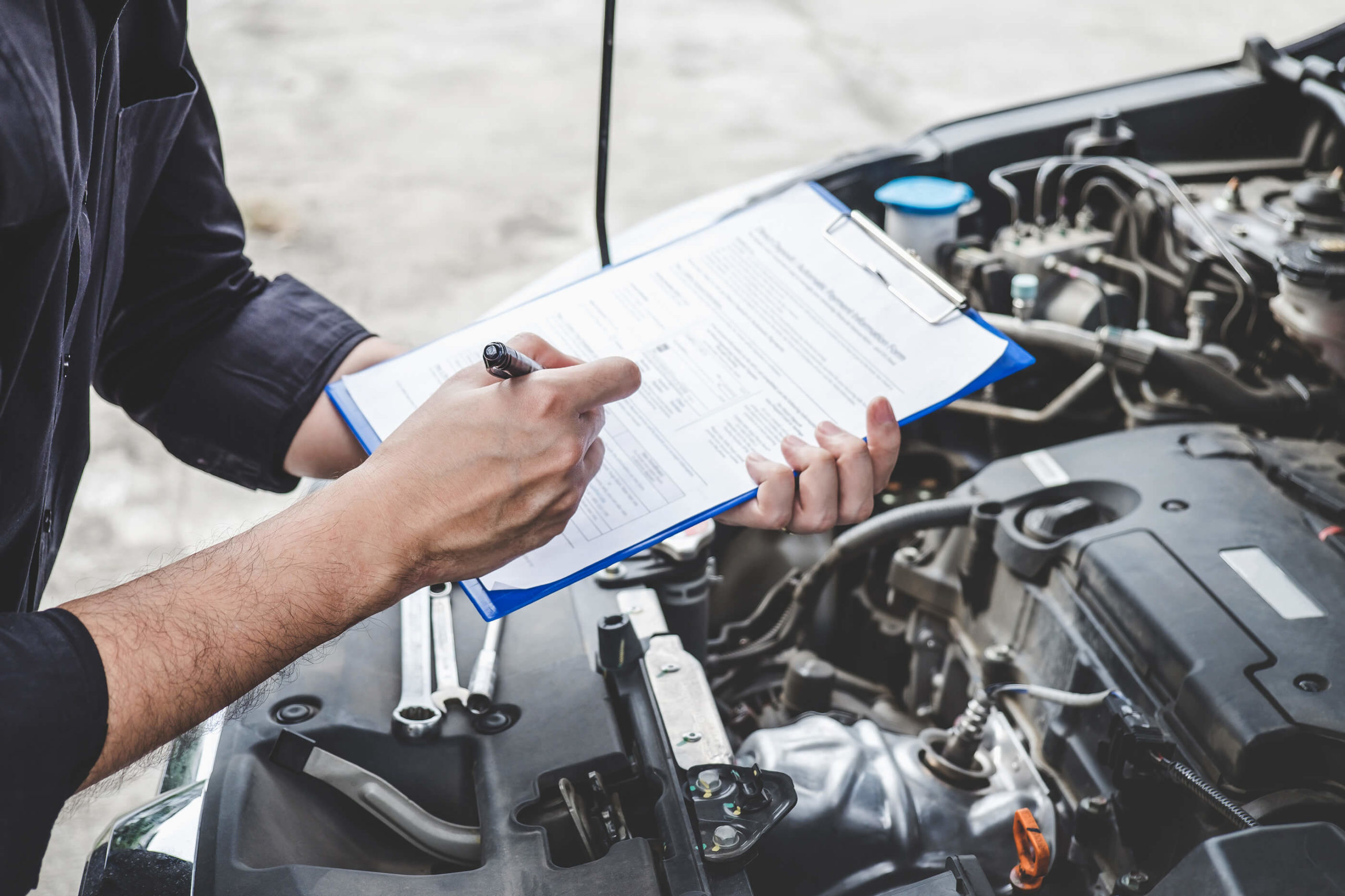 A multi-point inspection is important whether your car is new or old. It is one of the best forms of maintenance, alongside regular oil changes and tire rotations. While oil and fluid checks are also part of the process, multi-point inspections help technicians spot everything from brake issues to worn belts and hoses.
The purpose of a multi-point inspection is to check a variety of key areas where vehicles are most likely to show signs of wear. Addressing these areas helps to ensure the vehicle is at optimal performance and that its longevity can be improved. A thorough inspection usually involves a check of:
Fluids: Oil, brake, transmission, coolant, and wiper fluids are checked to see if they should be topped out, are dirty, or there are signs of a leak.
Tires: Aside from tire rotations to help even out wear and improve handling, technicians may check for tread wear as well as other problems.
Brakes: A close look at brake pads, rotors, calipers, and brake fluid lines can determine if excessive wear and your safety need to be addressed.
Belts/hoses: The components that make things move and transfer fluids tend to wear out over time, especially in the hostile environment under the hood.
Shocks/struts: These aren't components you can easily see or feel, but excess wear and damage can be spotted via close inspection—the earlier, the better.
Exhaust systems: Checking for leaks or rust can enable a technician to spot issues and take measures to correct them before there is further damage.
Why Should You Care About Multi-Point Inspections?
They make it safer to drive and your car can last longer. While these are the most basic reasons you should care, it goes beyond that. A multi-point inspection can inform you of things about a vehicle you otherwise wouldn't know. You can better understand your car just by having someone look around and tell you what's starting to wear out and needs to be replaced now. On the other hand, they can inform you of what is in perfect condition.
Other perks of a multi-point inspection include:
Service by Trained Professionals: Having your vehicle inspected at a dealership gives you access to factory-trained technicians who know what to look for. A multi-point inspection is useful whether you purchase a brand new or pre-owned vehicle.
Improved emissions: An inspection can include an emissions check, as required by your state. Increased emissions can mean anything from used oil or old filters to problems with major components such as the catalytic converter.
Peace of mind: If your car has no issues, at least you know it and can enjoy driving. When a problem is detected, technicians can fix it and help avoid further wear, so you don't have to deal with additional, oftentimes more serious, trouble later.
It's a good idea to schedule a multi-point inspection between seasons. Technicians can spot issues that can be worsened by changes in weather. Addressing any problems before a road trip affords peace of mind and ensures you won't have a breakdown due to worn components.
Multi-Point Inspected, Pre-Owned Vehicles from CarWorld
At CarWorld in Hawthorne, CA, you can find hundreds of pre-owned cars near Los Angeles that have undergone rigorous multi-point inspections. Every detail is checked by our master service technicians. In addition to addressing repairs, we completely detail vehicles inside and out. Plus, you have after-sales care from our on-site service department. Learn more or get pre-approved for financing by visiting us or calling 833-219-9951 today.