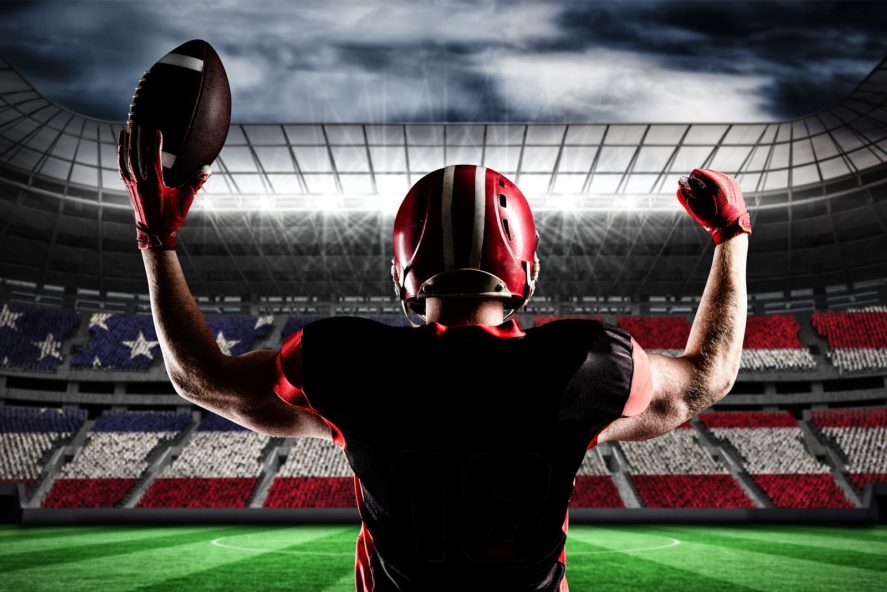 Even though the Super Bowl has come and gone, it doesn't mean that people have stopped squabbling over what their favorite Super Bowl commercials were. You don't have to be a diehard football fan to enjoy the season's biggest day. Aside from the Super Bowl halftime show, the commercials are responsible for drawing-in hundreds of thousands of viewers each year. 
There certainly seemed to be a super bowl commercial for everyone. Rocket Mortgage left viewers slack-jawed with their ad of heartthrob Jason Momoa removing his muscles as if they were accessories. While Mountain Dew took a more spooky approach and offered up Breaking Bad's Bryan Cranston as a more playful version of Jack Nicholson from The Shining. 
But what about the car lovers and gearheads out there? What were their favorite Super Bowl commercials of 2020? 
Best 2020 Super Bowl Car Commercials 
Jeep Gladiator: Groundhog Day Super Bowl Commercial –

Talk about phenomenal marketing. For anyone that is a fan of 90s movies, or Bill Murray for that matter, this was probably your favorite game-day car ad. Jeep has dumped an awful lot of money on celebrities appearing in their ads since the summer of 2019. First, they ran a series of ads that featured actor Jeremy Renner debuting his self-written songs. Next on deck was Jeff Goldblume, and now Bill Murray. Super Bowl fell on Groundhog Day this year, which made this car ad especially clever. What better way to stitch it all together than to have Bill Murray reprise one of his best roles from the movie Groundhog Day. In this Superbowl commercial, Murray and Punxsutawney Phil take a Gladiator on a different Jeep adventure each day, making one hell of a Super Bowl car commercial. 
Kia Seltos Super Bowl Ad: Tough Never Quits –

Whether you're a Raiders fan or not, you can't deny that the story of Josh Jacobs is heartfelt and a tearjerker. Now running back for the Las Vegas Raiders, Jacobs overcame homelessness and other hurdles while growing up in Oklahoma. When you pair that with the awesomeness of the new Kia Seltos, it makes for a winning Super Bowl car commercial. 
Hyundai Sonata Car Ad: Smaht Pahk –

Hyundai is jumping in the ring and joining the smart car revolution. They are bringing in some serious star power to promote the unveiling of their Remote Smart Parking Assist technology (RSPA). This cleverly crafted ad stars Chris Evans, John Krasinski, Rachel Dratch, and Boston Red Sox David Ortiz sporting their best Boston accents. Hyundai seems to be taking a hint from car brands like Tesla who have a self-parking and fetch feature as well. Their new RSPA technology allows drivers to park their cars whether they are in the vehicle or not. 
Porsche Super Bowl Ad: The Heist – Porsche never misses an opportunity to tout their brand's speed, agility, and luxury design. This commercial is an all-out heist fest that shows a bevy of Porsches squealing through the picturesque streets of Stuttgart, Germany. Needless to say, those that are a fan of speed and car chases will choose this as their favorite Super Bowl car commercial. 
Genesis GV80: Going Away Party –

When it comes to the most lackluster ad of the evening, that would have to go to the Genesis GV80. If you haven't heard of the Genesis series of automobiles yet, it is basically an offshoot of Hyundai. This is Hyundai's attempt at separating the brand's 'economy' image and transforming it into a luxury fleet of vehicles. Sadly, their Super Bowl ad fell a bit flat and featured John Legend and Chrissy Teigen throwing a farewell soiree to the 'old style of luxury'. The jokes felt off and it left most viewers scratching their heads. 
Audi E-Tron Super Bowl Car Commercial: Let It Go –

Seems that Audi found it fitting to pull on the ears of parents by incorporating the anthem from Disney's Frozen in their Super Bowl ad. The only positive to this nails-on-chalkboard commercial is that Audi is joining the electric car movement and giving consumers a luxury brand EV to choose from. Throw in Game of Thrones star Maisie Williams and one could argue that the new Audi E-Tron Sportback is well on its way to becoming the new hot EV of 2020. 
CarWorld offers a large inventory of used trucks, midsize SUV, and SUVs, as well as a premium inventory of high-end vehicles. Visit our "buy here, pay here" dealership for help finding the vehicle you want and need. 
To learn more, trade-in your vehicle, schedule a test drive, and view our latest inventory, call 213-423-7740 or visit our dealership at 11916 Prairie Ave. in Hawthorne.